About
Hi, I am AnkammaRao, founder of this website FreeVideoLectures.Com.  I have started this website with an aim to bring free educational video lectures to everyone. All the video lectures are from top universities. These video lectures are class room recorded and delivered by great scholars, professors, scientists and researchers from the worlds top universities, includes MIT, Stanford, Yale and IIT's from India.
The main advantage of video lectures is one can learn at their own pace, comfort and time by watching them again and again till the concepts are well understood. I started this as blog and with the growing popularity i had to moved to my preferred webhost and video lectures are hosted from external sources. One can download and copy the videos to Ipod or portable video players and watch wherever it is possible. Can also watch on TV.
FreeVideoLectures has been featured on two of the top Indian news papers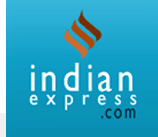 Wanna suggest something or Have a link to share or Any problem in viewing the videos? You can always mail me at ak@freevideolectures.com
You can connect me via  Twitter .